Floor plans

You can create floor plans with Gliffy. Whether it's for your wedding, a home remodel, a new office or just as a Friday 3pm way to wrap up your week, it's easy, fun and a great stress buster.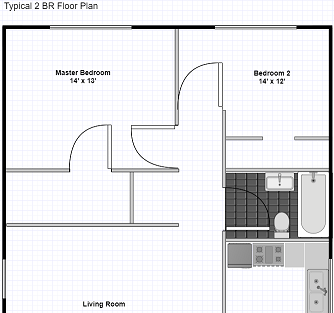 Tip:  A quick and easy way to make sure your drawing is to scale is to use a rectangle in your diagram's background and to set it to a custom size (see Resizing objects).
To help you create them, when you create a new diagram, you can choose from several Floorplan templates.

And, several Floor Plan shape libraries offer shapes like doors and furniture.