Linking text

You can hyperlink text to point to another Gliffy diagram or attachment in your Confluence instance or to a website URL.

Hyperlinks are active when viewing the published diagram on a Confluence page, exported as SVG, or published as an embedded diagram.

The link navigator lets you search for any page on any wiki in your Confluence instance, browse the Confluence pages that you have recently viewed, link to attachments on the current Confluence page, link to page content (sections formatted as h1, h2, etc.) on the current page, or set up a Web link to any URL.

1. In your diagram, double-click the text to highlight the words you want to turn into an active link.

2. In the toolbar, click the Create Link

button. Or, click the Text Properties

button and click the Insert/Edit Link

button.
3. In the Insert Link window, select the destination for the link using one of the following options:
Option
Description
Search
Search for and link another page in your

Confluence

instance. You can narrow your search to a specific space.
Recently Viewed
Browse the pages in

Confluence

you most recently visited.
Attachments
Link to another attachment in this

Confluence

page.
Page Content
Link to any content of the current page that is formatted as a heading (h1, h2, etc.) and is therefore an anchor.
Web Link
Link to another page anywhere on the Web.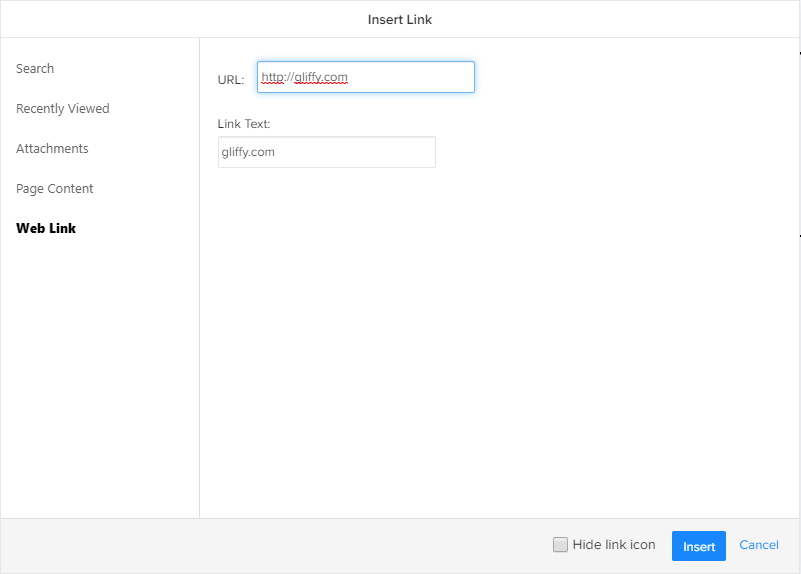 4. Click Insert. After inserting the link, the text is blue and underlined.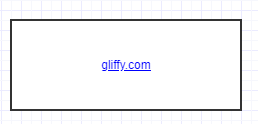 5. Click the shape to show the link destination, go to the link, edit the link, or unlink.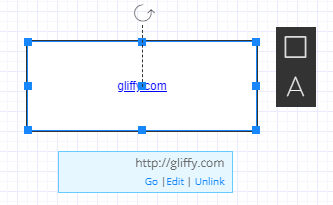 Troubleshooting links to renamed

Confluence

pages

When you insert a link in a Gliffy diagram to a Confluence page, always use the Search option in the Gliffy Insert Link window. For more information, see Linking objects and diagrams.

Do not use the Confluence page's URL that you see in your web browser. When you rename or move a Confluence page, its SEO-optimized page URL will change. This means that any external web links pointing to that page URL will break.

When you search for and insert a link to a link to a Confluence page within the Gliffy Insert Link window, Gliffy instead uses Atlassian's static tiny URLs, which always point to the same Confluence page, even if it is renamed or moved. The link that gets generated is relative and looks non-descriptive, such as /x/ZygVQ. This link will always point to this Confluence page, as long as it's clicked or accessed from within the context of your Confluence instance

There are two cases where tiny URLs break:

Unfortunately links to Page Content (anchor links) are also affected by the same problem, since they are also regenerated when page content changes.