Wireframes

In the simplest terms, a wireframe—or website wireframe (aka a page schematic or screen blueprint)—shows engineers, UI designers, UX designers, and graphic designers what a web page or app will contain. It usually doesn't get into fine detail or specifics. Wireframes instead, lay out the basic elements so everyone can picture what will be included, and see where on the page each item will be located.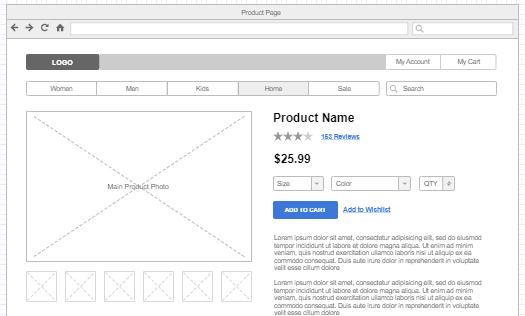 To help you create them, when you create a new diagram, you can choose from several Wireframe templates.

And, several shape libraries, such as Website & UI, Android, and iPhone offer shapes to draw your wireframes.